The Northeast Chapters demonstrate that team work does make the dream work; teaming up to host region-wide events, webinars and a coastal cleanup contest!
This past April, the Maine, New Hampshire, Massachusetts, Rhode Island and Connecticut chapters hosted their first Northeast region-wide beach cleanup. Using the slogan, "Get Your Hands Dirty and Our Beaches Clean," the chapters pulled off an extremely successful cleanup spanning four states, recruiting over 100 volunteers, and collecting over 200 pounds of trash. Despite cold and rainy conditions, (and only one cleanup being canceled due to thunderstorms) volunteers showed up eager to work together and clean the beach. After the cleanup, Massachusetts and New Hampshire celebrated with an after party held at Sunset Club, on Plum Island. This event sparked great conversations amongst the chapters and prepped them for more collaborative efforts across the region.
Partnership building continued to thrive for the Northeast Chapters at the 2023 Northeast Chapter Conference in June, held in Falmouth, MA. Here, chapter leaders had the opportunity to mingle with one another, meet Surfrider staff, plan for future events and campaigns, and learn more about ways to engage new volunteers across the region. Energy and excitement was high, great ideas were shared, and representatives from the new Cape & Islands Chapter officially joined the group!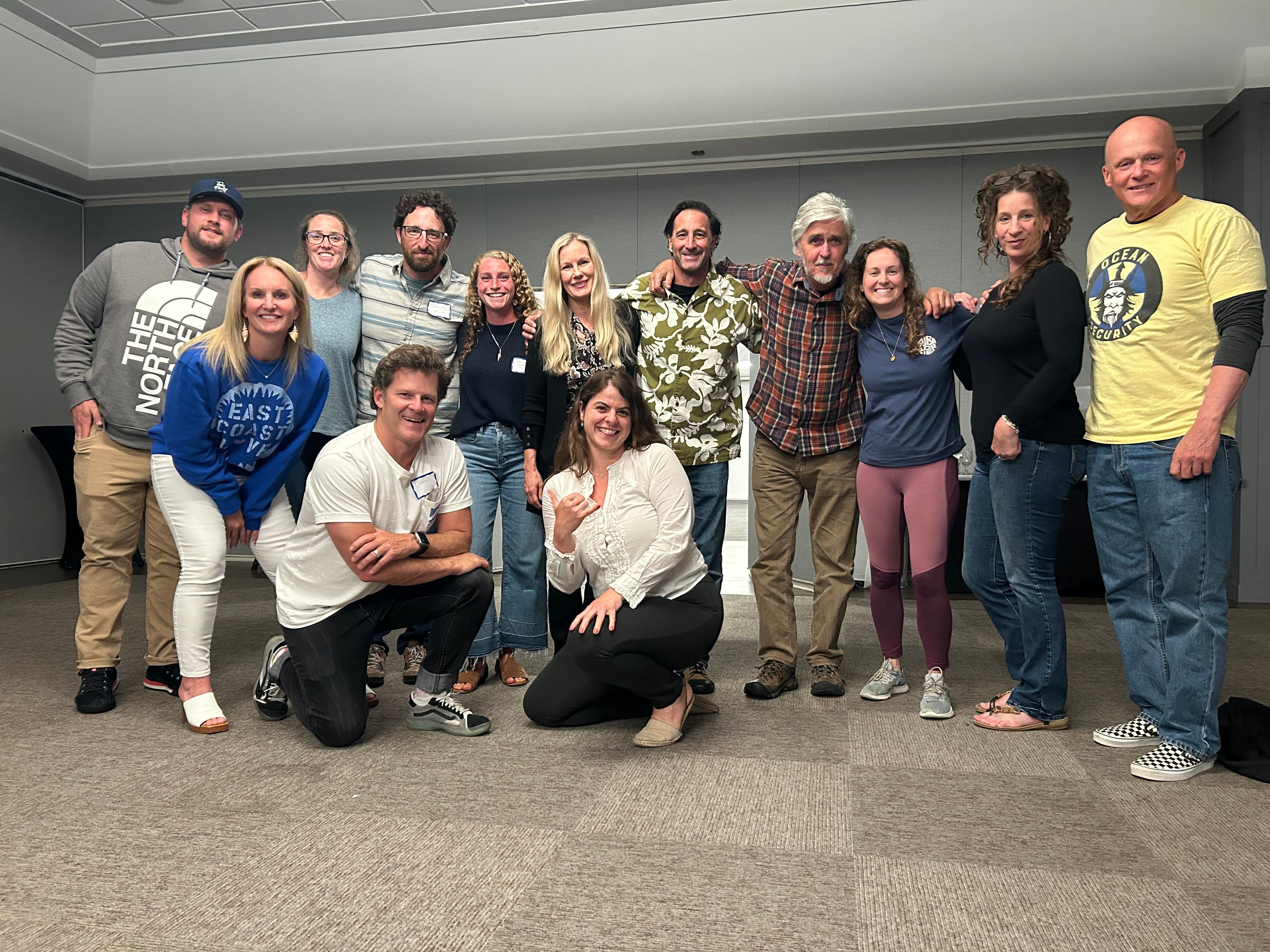 After the Northeast Chapter Conference, chapter leads showed continued enthusiasm to work together. In July, all six chapters helped to launch a New England DIY (Do It Yourself) Coastal Cleanup Contest. The contest, which wraps up on September 23rd, encourages volunteers across the region to perform DIY cleanups, record their results, and share the unique items they find. One lucky winner will receive a custom winter wetsuit courtesy of one of our national Surf Industry Coastal Defenders, O'Neill!
The Northeast Chapters are also teaming up with Surfrider's Mid-Atlantic Policy Manager, Matt Gove, to host an Offshore Wind 101 Webinar. With new project proposals spanning the Northeast coastline over the next few years, the chapters are starting to have conversations and discussions about wind early. The webinar will take place via Zoom on the evening of September 14th for those who want to tune in.
As the Northeast Regional Manager, it is exciting and empowering to watch the Northeast Chapters not only welcome, but thrive amongst collaborative initiatives. And there is so much more to come! Chapter leaders will begin to meet on a quarterly basis to swap ideas, share stories of success and challenges, and to spread some stoke. Stay tuned for more collaborative Northeast events and activities in the future.